A personal letter from Rob & Aliss Cresswell
By Rob & Aliss
A ROLLER-COASTER YEAR!
As we embarked on our marriage adventure (34 years ago this week), little did we know where the Lord would lead us and we certainly had no inkling of what was to come. I think we'd have laughed if we could see what we're doing now!
Like many, 2022 has been a real roller-coaster year in terms of challenges and breakthroughs, but throughout it all, God has been constant and ever faithful. When the Kingdom of heaven is released on earth, it certainly makes an impact both in bringing His light and causing transformation whilst also exposing the darkness.
MISSIONARY ASSIGNMENTS IN WALES
This year began with us sleeping on a mattress in a cold, semi-derelict building in Bangor, North Wales, with no heat, no light nor hot water, but following the lead of the Holy Spirit, getting ready to open Miracle Cafes again. Our reignited vision is to establish them in communities and city centres around the world – an incredible vehicle from which to reach people in everyday life with 'a taste of heaven' and to train those who are hungry for the love and power of Jesus.
We've given up everything to do this, but we're learning that when we give our lives to Jesus, He wants all our life, and it's important to surrender to His will for each of us, no matter what that looks like and no matter the cost. Being at the centre of His will is the most blessed and safest place to be – even when everything around is turbulent.
Much fruit despite heartache
We opened Miracle Café Bangor on 1st February this year as we faced many personal challenges including, sadly, the passing of Rob's dad that same week. We opened against the odds without even a bank account or a Chef and full of faith, initially without even a penny. With a lot of hard work, and with thanks to many of you for praying and giving, from the moment we opened, customers poured in and experienced dramatic miracles of healing, salvation, deliverance and hearing of God's love and destiny for their lives.
Our first customer received prophecy and gave his life to Jesus, the second was a witch who received healing as she encountered Jesus. She has gone on to regularly promote our café in the region and brought in lots of customers! That first day set the tone as we saw many invite Jesus into their lives, dramatic healings and freedom and destinies prophesied. One guy that was healed on opening day was Head Chef in a fine dining restaurant. He was so impacted that he gave it all up so he could come and work in the Miracle Café, he loved the atmosphere so much!
FIRST FRUITS
Just some of the first people who gave their lives to Jesus the week that Miracle Café Bangor opened…
Impacting Communities
This move of God is really impacting the community and now our café is the most popular in the city as customers share their Jesus encounters with family and friends. There have been countless transformations taking place, and not only through us being there in person, but through the hands and the words of our wonderful team of staff and volunteers.
This has enabled us to be free to travel, connecting with like-minded people with a heart to reach their communities around the world. Our vision is to establish Miracle Cafes and Spirit Lifestyle Classes in towns, cities and nations where people are spiritually hungry and where dark places need the revelation of the glory of Jesus.
TRAINING AND SUPPORTING LEADERS AROUND THE WORLD
Our weekly Spirit Lifestyle Classes continue to multiply as we train, release and support more and more Coaches in many nations to facilitate these powerful discipleship training Classes using the many training videos we have produced. We now have Classes in Panama, Estonia, UK, Norway, USA, Canada, Botswana, Switzerland, South Africa, Malaysia, Kenya and more, who are reaching and discipling those who are hungry to know God and release His kingdom in their communities.
Miracle Café Bangor and every other Miracle Café we open will host at least one weekly Class so that customers who have experienced 'a taste of heaven' can go on to feast on Jesus and the word of God and be activated to release the kingdom of God wherever they go.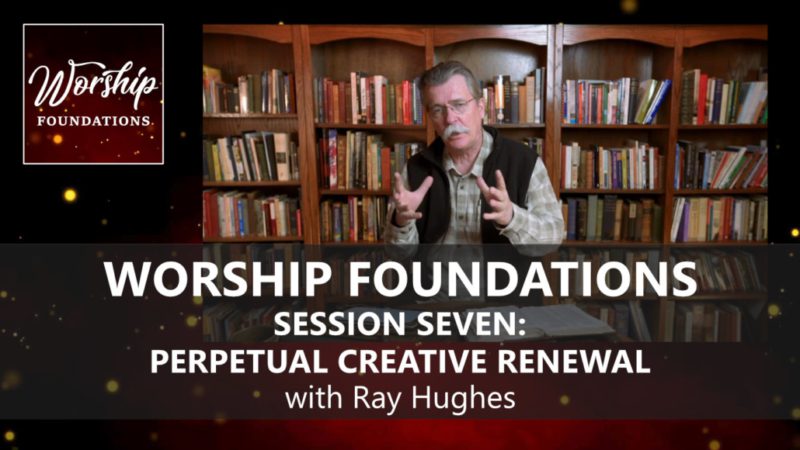 EQUIPPING THOUSANDS IN MANY NATIONS
Incredibly, this year again we have been able to train and equip many people from across the nations through our online community and training portal at SpiritLifestyle.com – many are also coming to faith and receiving all kinds of miracles through the power of Jesus as they watch our videos and by faith, put into practice what they learn. We now have over 150 training videos, all with faith activation tasks, featuring not just ourselves, but other anointed teachers, some of whom we have trained and raised up to become teachers themselves.
All our videos now have Spanish subtitles, some also German, and we are hoping to add more languages as we reach into other nations too, bringing the word of God in demonstrations of power to those who need it most. Your giving helps us to do this.
WORKSHOP WONDERS
We recently ran a two day workshop in Bournemouth UK (our first workshop in 3 years). There were dramatic manifestations of healing, deliverance and hope rekindled as attendees released the kingdom of God through words of knowledge, power, prophecy and dream interpretation, many for the first time. All we did was teach, train, inspire and encourage them to give it a go and when they did, most saw miracles and were doing things they'd only ever dreamed of. It really was wonderful to watch God at work in this way and to see the delight in the faces of those giving and receiving the love and power of Jesus.
We're planning to host similar workshops in the US in the new year, and other places the Lord leads us to, so look out for dates coming soon.
WHEN THINGS DON'T GO AS PLANNED
We currently have no home base, but really are being led by the Holy Spirit. At the time of writing, we are in Bournemouth on the south coast of England. We had planned to open a Miracle Café here but as you know, things don't always go as planned. You can read more about what happened, together with some tips on how to respond when going through times of testing here…
EXCITING PLANS FOR 2023
Next year we plan to open more Miracle Cafes and Spirit Lifestyle Classes, not just in the UK, but we're also beginning to partner with people in the Middle East, USA, Europe and South America to help birth this move of God in other nations too.
We value your prayers and financial support as we navigate our way through the challenges. But we know that what began in Blacon, Chester in 2006 when we started our weekly training and initial café and shop, continues to grow and flourish and produce fruit.
THANK YOU
Thank you for your continued support and encouragement as we increasingly take ground together for King Jesus and we truly are seeing His Kingdom come and His will done on earth as it is in heaven.
Please do consider becoming one of our valued partners by giving a regular amount as this really does help us to continue impacting lives around the world. Any donation of any amount is not wasted, but impacts where it is needed the most.
You can choose how you donate – not only do we have a UK Community Interest Company, but also a not for profit 501(c)3 organisation in the USA. You may also wish to subscribe to our online training portal. Follow the link below for the various options.