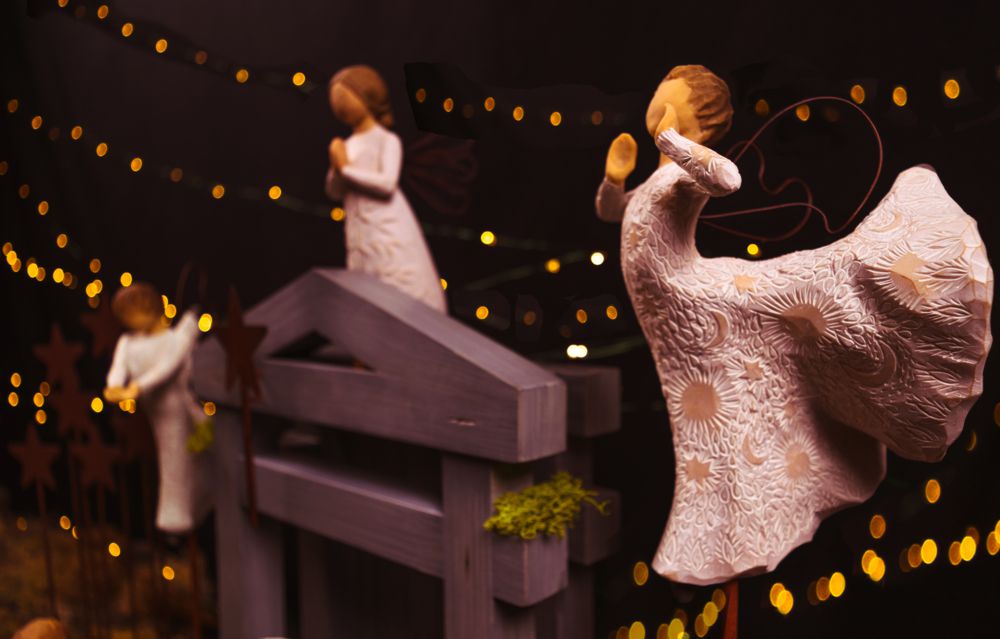 A Supernatural Christmas
By Aliss Cresswell
Hearing the Christmas story each year, we can dumb it down to simply a children's nativity play or choir boys in a high church setting, but re-read the gospels as though hearing for the first time, and you'll realise how religious we've made it. What actually happened was to ordinary people like you and me. And just like us, they had to work out what to do, and those choices would affect the history of the world.
And how did they do that? They came into alignment with God's plan for their lives by paying attention to their dreams, listening to the voice of the Holy Spirit and communicating with angels.
God speaks through dreams
In Matthew 1:20, as the young man Joseph prepares to quietly separate from his fiancee Mary when he finds out she's pregnant (and not by him), he has a dream in which an angel appears and tells him it's OK, the baby has been conceived supernaturally! When Joseph awoke, he did as the angel told him. Wow! What faith. So many of us get into difficulties or don't know which way to turn, but if we ask God to speak to us, He will. In fact He's always speaking in many different ways, but we often miss it – we usually dismiss dreams as not being relevant, but God often directs our steps or warns us through dreams. And angels, believe it or not, do not always have wings! They often appear as normal human beings and can be easy to miss (see Hebrews 13:2).
The sorcerors who came to worship Jesus and bring him gifts were warned in a dream to return home a different route. Joseph dreamed again after Jesus was born and was told to flee to Egypt to protect the life of Jesus from Herod who would have killed him. What if Joseph had ignored the dream, or at least waited around and hoped for another sign? Even if they hid and Jesus wasn't killed with all the other little boys at the time, He wouldn't have fulfilled the prophecy by Hosea that is quoted in Matthew 2:15, "Out of Egypt I called my Son."
Submitting to God's plan
Many prophecies were fulfilled by the choices that Mary and Joseph made and the same applies to us. God has a plan for your life but you have to pay attention, make the right choices and step out in faith for those plans to be fulfilled. Often, when a difficult situation or something unplanned arises, we quote scripture at it, ask people to pray for us and blame the devil. But you know, if Joseph had not taken his wife Mary, along with Jesus and fled to Egypt to live until the death of Herod, Biblical prophecies would not have been fulfilled.
God often uses trials and unpredicted circumstances to keep us on the right path. Following Jesus is not the easiest path, so there's no point in hoping it will all be plain sailing. We may as well accept that now! But it will be the greatest adventure, and if you pay attention to your dreams, visits from angels and other signs in everyday life, follow where they lead and trust that God knows what He's doing, it will be a life full of peace and purpose no matter what happens along the way.